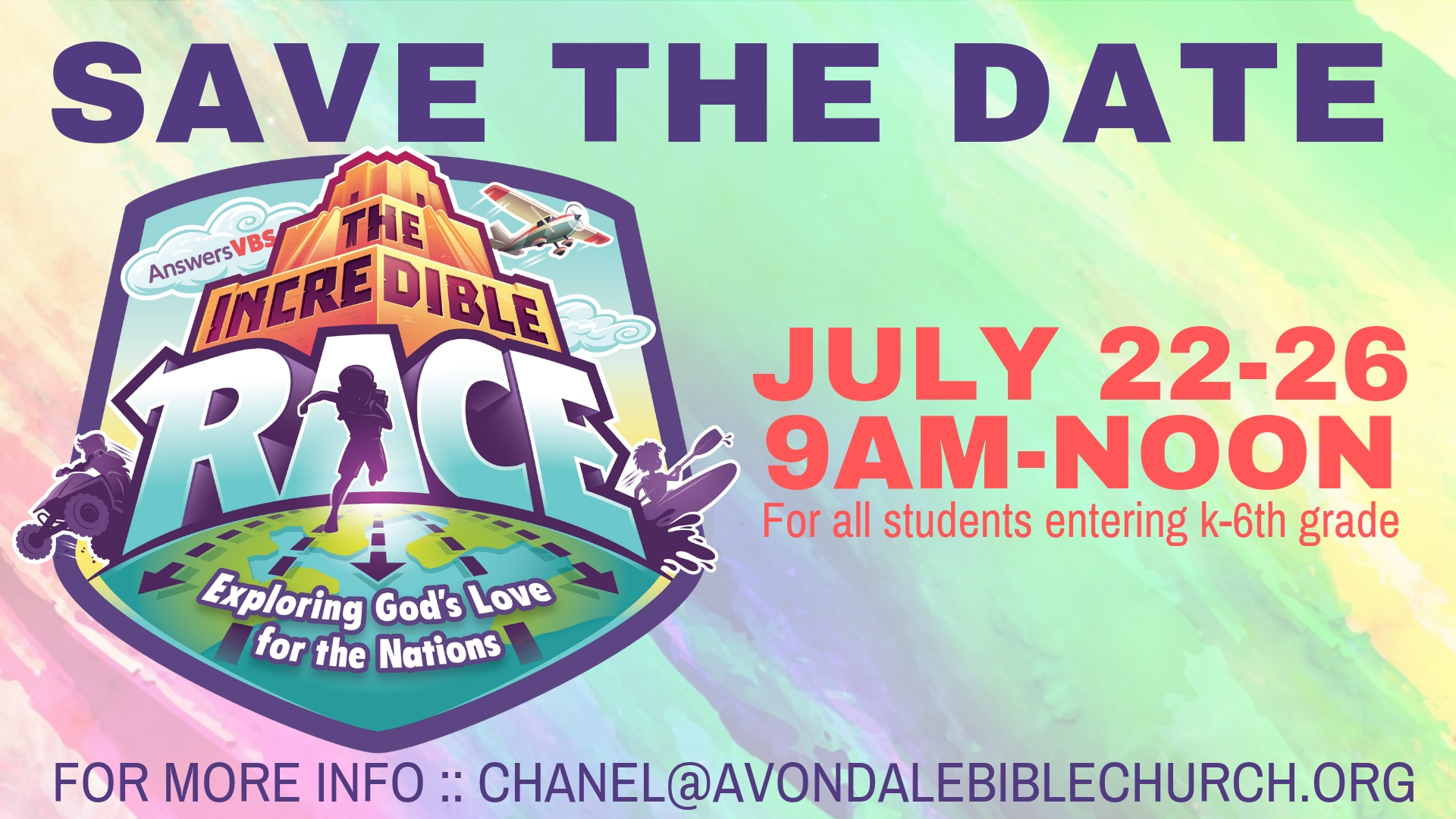 We are very excited for VBS this year at Avondale Bible Church!   The theme, "The Incredible Race", is sure to be a TON of fun!    This will be an exciting race, but not just any race!  It'll be a race filled with clues to find. A race loaded with interesting challenges to attempt.  A race around the world that's a global scavenger hunt like you've never seen! And a race through time, before, during and after the Tower of Bale.  At the same time, it's about another race.  A race that began at the garden of Eden and continues to day!  We can't wait for you to join us! 
All Students entering Kindergarten through 6th grade in the fall are invited to join us for a week of fun!  The dates for  VBS are July 22-26, Monday through Friday, 9am-noon and Sunday at 10am. 
Here at ABC we believe that the Gospel was God's gift to us, and we never charge to share it, so there is no cost for VBS, but we would love if your child joined us in collecting funds for our Missionaries.  For more questions, please contact chanel@avondalebiblechurch.org.